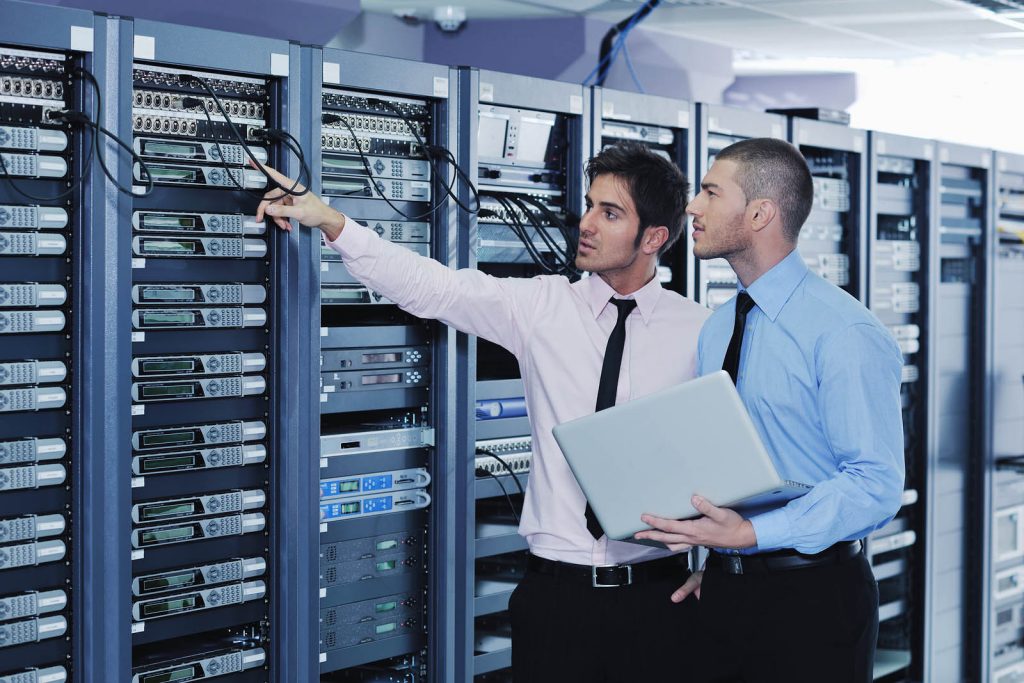 // about service
IT Outsourcing
We offer IT network support either on an 'exclusive supplier' basis or as back-up to an existing in-house IT staff. Because we hold a detailed database of every network we support, our network support engineers can respond quickly and with minimal disturbance.
Infrastructure Management
The benefits of outsourcing your IT Network support to T-One Tech:
Monitoring of your network and server environment. Our network support engineers are notified any time there is an issue.
Helpdesk support for technical issues that may arise. Our helpdesk solution tracks all requests and reports on key metrics, and gives customers the ability to fill in satisfaction surveys.
Management of IT applications and infrastructure. Our certified network support engineers will carry out all vital IT tasks to make sure that your business is equal to the demands of today's very competitive work environment.
Non stop Security. You can be assured of security to your IT networks through advanced firewall configuration, antivirus, patch management, SPAM filtering, penetration testing and to be certain that your datacenter has solid physical security.
Projects delivered on schedule. T-One Tech Project Managers will guarantee that all your IT projects are delivered on schedule and also within the budget allocated.We pride ourselves on keeping up communication by updating the company executives.
Advice and experience in current IT technologies. With our consultants, you can be rest assured of cutting edge experience in current IT technologies.
If needed, T-One tech can advice you on the best hardware and software that is right for your specific business
processes, and are also able to supply the hardware and software at very competitive prices.T-One tech will work hard to keep your Business IT expenses down, whilst making sure that energy is conserved where necessary.
Contact Us to find out more about Our Managed IT Support Services:

Outsourced IT Network Support
Data Backup Service
 Disaster Recovery & Business Continuity
 Remote Access 
IT Security
IT Consultancy / Project Management
Cloud Technologies & Management
// our clients
We are Trusted
in different parts of the World
NewCrystal Communications
Client of Company
DLK Oil and Gas Ltd
Client of Company